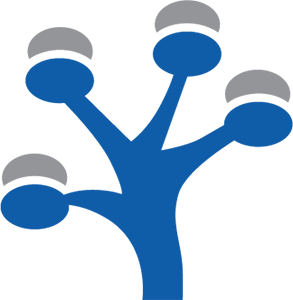 We find that clients often need access to independent, expert advice to support and supplement their own resources. They need someone to represent their best interests on complex and higher risk profile construction, property and facilities related projects. We advise and provide assurance to clients with specialist services and identify and manage opportunities to improve efficiencies, minimise risk and secure optimum value.

We primarily deliver the following complementary evaluations listed below. We are happy to discuss the provision of any other specialist services.
We provide Employer's Agent services to our clients who rely on the support and advice of a knowledgeable and experienced project partner to protect their interests as owners or developers. As Employer's Agent we are fundamental to the information management process and are the Single Point of Contact to the employer as well as to the design team.

We advise our clients on appointing suitable consultants, recommend procurement strategies and forms of contract, establish standard methods and procedures, chair steering meetings and monitor the project progress on behalf of the employer through to successful completion.

Our Employer's Agents are senior professionals with a breadth of technical knowledge, excellent understanding of clients' requirements and strong leadership skills. Where problems arise on developments we have the experience to efficiently and proactively resolve these whilst acting on the employer's behalf and establish sensible solutions to ensure each project remains on track to meet the key goals of our clients.
Our Construction Management services provide our clients with the site-based expertise needed to effectively lead and control a construction project. Our experienced professionals offer the technical proficiency, the financial knowledge and the business acumen needed for successful completion.

We believe that the design team strongly benefits from an early involvement of the Construction Manager during the design and procurement phase to evaluate buildability and put forward best practice suggestions to improve aspects of the handling process, identify risks and the potential for improvements to the programme. Our approach significantly contributes to a non-adversarial management style of the project.

We have a complex technical understanding of construction processes and are very familiar with the contractual relationships governing the employer, the contractor, subcontractors, consultants and architects. Our Construction Managers have an excellent grasp of logistics, change management and the inspection and commissioning process. We firmly manage contractors to ensure cost and programme control and to achieve the highest possible standards of quality.
We provide Tenant Co-ordination services to multi-tenant property owners and developers of all asset classes. Our technical experience and liaison skills are the perfect interface between the owner or developer and new or existing tenants. We establish and coordinate all tenant tie-ins to the landlord plans and ensure that the base building is constructed with sufficient capacity to comply with tenant requirements and we liaise directly with the tenant if variations to the standard specifications are required.

By monitoring the tenants' design and permit progress and ensuring that milestones are met, any risks to the overall construction schedule are identified early. We minimize disruptions, ensure a streamlined construction process and manage a timely handover to the tenant.

Our Tenant Co-ordinators identify and communicate relevant information and agree the details of all interfaces between the tenant and landlord. We develop processes specific to the project's requirements, communicate design guidelines, initiate workshops and develop sign-off procedures accordingly.
We provide independent expert advice on reinstatement costs for properties which are most often required by investors for insurance purposes. Our Quantity Surveyors and Cost Managers use their experience of construction costs to give our clients sound and reliable advice with regards to reinstatement costs. An accurate reinstatement cost can save our clients money on their insurance premiums by accurately determining the rebuild cost of their property. While many insurance policies might be index-linked, we still recommend an owner obtain regular fire insurance valuations to ensure the right cover is maintained.
We deliver expert and impartial advice in relation to ongoing property developments which might have run into difficulty and where an independent view would be beneficial.

We apply our considerable technical expertise and experience with construction and also our understanding of successful projects to good use in order to advise our clients of their options.
Option or feasibility studies are undertaken in the early stage of a project to enable sound investment decisions to be taken. Our feasibility studies establish whether proposed measures are viable and they help identify options. We usually advise on issues such as planning permission and other statutory approvals, programme considerations, procurement options, appraisal of servicing or maintenance strategies or assessing the potential to re-use existing facilities rather than build new ones.

Our studies are designed to develop other project documentation such as business cases, project execution plans and strategic briefs.
Capital expenditure (Capex) are funds required by property owners or end users to upgrade, repair and maintain property assets or equipment.

We use our in-depth understanding of construction costs but also of whole life costing to advise our clients on capital allowances for proposed building upgrade or repair works.
Data rooms are indispensable when large quantities of information need to be exchanged and archived in a structured manner. Properties require a coherent and comprehensive data room. Data rooms are also used on many complex construction projects and can also provide additional functionalities in terms of tracking amendments, additions and action steps.

As experts in property and construction, we provide technical reviews of data rooms to propose a structure or to verify that information contained is complete and consistent.
SteadWay understand the pressures companies have to constantly restructure their operations. According to the International Facility Management Association, companies move, remodel, or relocate approximately 30 percent of their facilities each year. We provide option studies for different move scenarios as well as planning, scheduling, budgeting and coordinating for clients that are relocating. These services help minimize downtime and moving expenses and also assist the client with move-related personnel, administrative, and facility tasks.

We understand that a move is a good time to implement new work processes and technologies in order to control costs and increase profitability and productivity. With proper planning and management, these objectives can be achieved. On the other hand, a poorly executed move creates downtime, additional moving expenses, worker stress, and decreased productivity. Our clients often have valuable assets that must be handled carefully and their complex operations must be maintained during the move. Contingency plans and redundant operational systems are important components of our move management strategy.

We have Project Managers with extensive relocation management experience. Our Move Managers are able to convey competency and reliability and exhibit grace under pressure. Naturally, our Move Managers are excellent problem-solvers and possess exceptional interpersonal skills.